Micromachining small parts is a big part of our business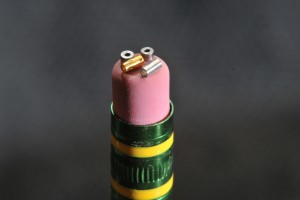 The demand is greater than ever for components that are stronger, lighter, faster and smaller. CNC Swiss machining is the world's most precise way of turning tiny parts with capabilities of holding tolerance of ±.000050 in Diameter and ± .00025 lengths.
Our advanced machinery and team of specialists are able to produce very small accurate components for the aerospace, electronics and medical industries.
Whether you're a one man operation or a fortune 500 company, we deliver quality components exceeding all your specification and requirements.
For more information on Micromachining, Swiss machining, CNC Milling and Turning just, phone us at 844-US-SWISS, Contact us or send a request for quote